6amMart, one of 6amTech's most demanding and top-rated products, got updated recently. The update version 2.4 brings many new features to the system. Apart from the module-wise new design for Flutter web and user app, there are some exciting new features, such as product gallery, zone-wise extra charge, product approval and so on.
Let's explore these new features in detail.
Module-Wise Homepage Design
In the latest update version 2.4, all module's homepages have been redesigned. Customers can have distinct user experiences for each module of the Flutter Web App and User App. All elements are now optimized and placed, keeping every module in mind.
Central Product Gallery
A new feature has been added to the Product Setup section of each module (except for the Parcel Module). Stores can now see all the available products in their respective modules. This feature comes in handy while adding new products.
When stores click on "Use This Product Info" it takes stores to the add item page, bringing that product's information (except for the price). It is an excellent and quick way to add similar products that already exist in the system.
Admin can turn on or off this feature from the admin panel.

However, from the store panel, stores can use this feature like this: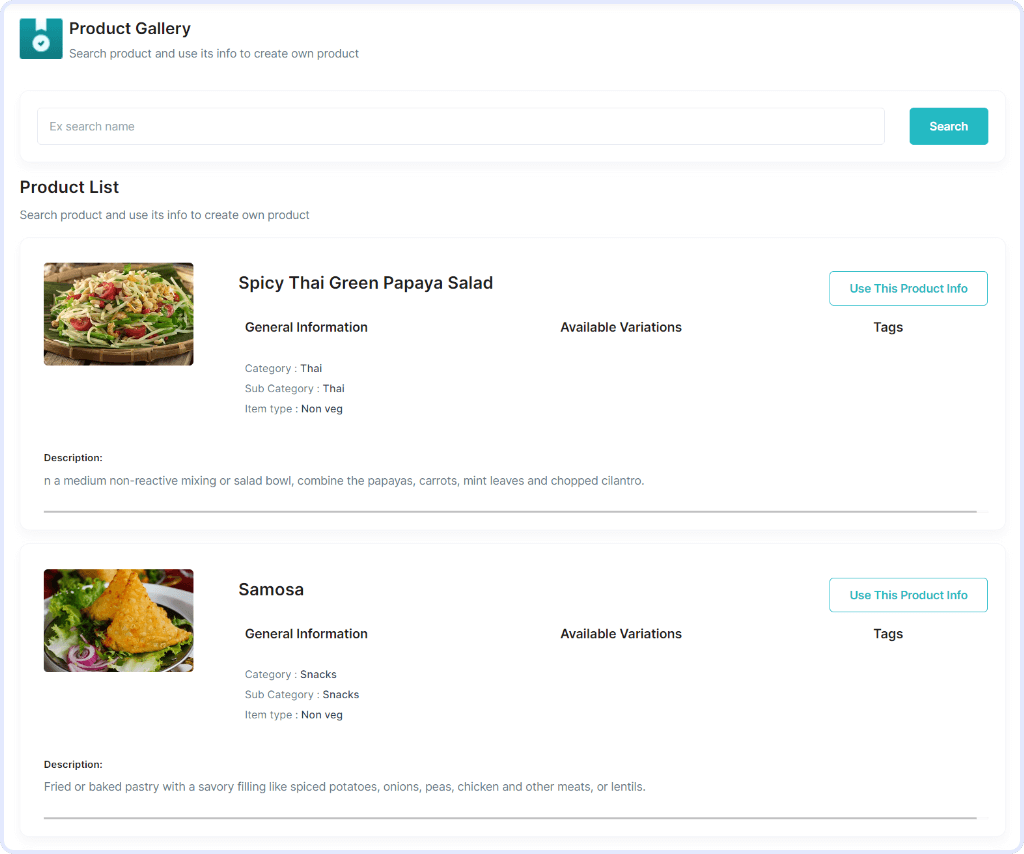 Store owners can find the similar or exact product and click on 'Use This Product Info' and it will automatically be placed on a new item they want to add or create.
Product Approval from Admin
In the latest update of 6amMart, the admin now has the product approval control. From now on, whenever stores add new products, the admin will review those products first. If everything is fine, those products get approved.

Here is what the admin will see after a store adds a new product. From this list, the admin can view, approve, deny & edit products and delete pending requests.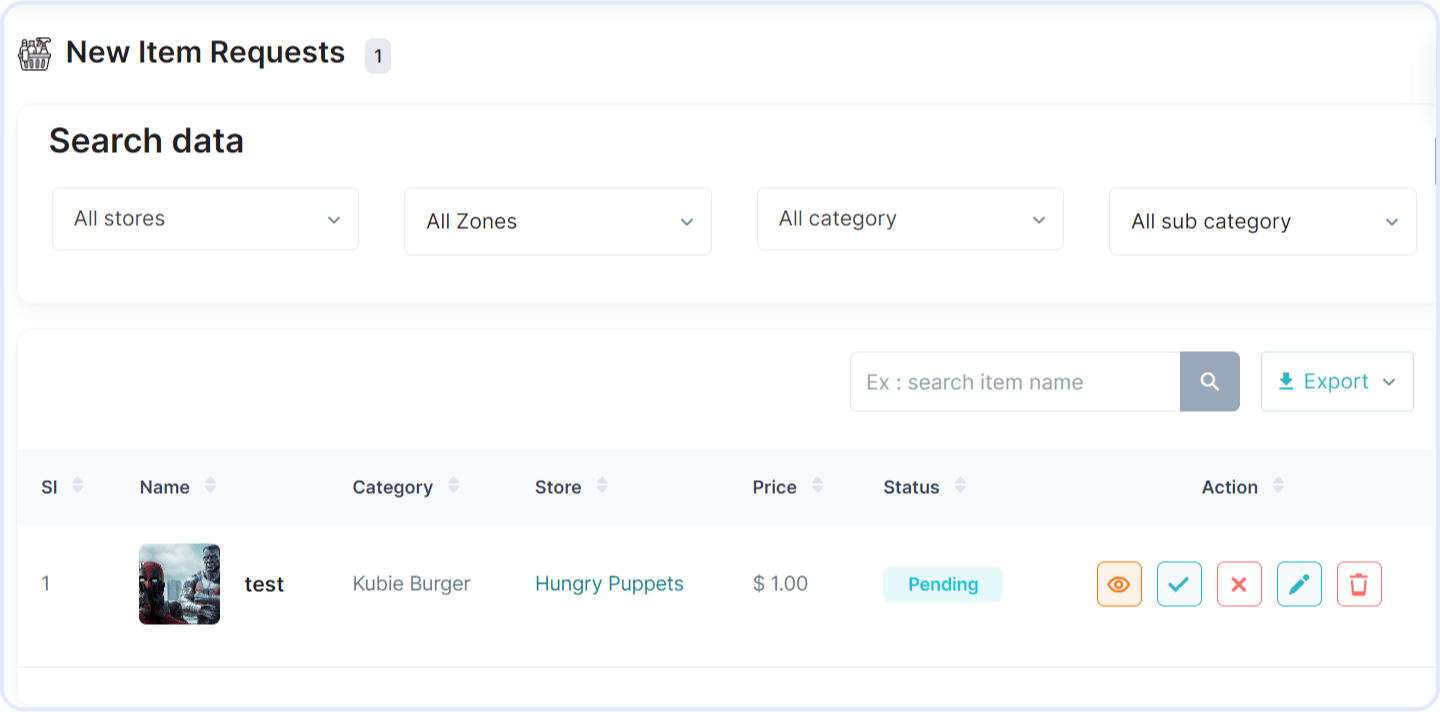 Zone-wise Extra Delivery Charge
Version 2.4 brings more income for both the admin and freelance deliverymen. From the "Zone Setup" section, the admin can enable or disable extra delivery charges with an appropriate reason. For example, if it is raining heavily, the admin can add an extra charge of 10% on top of the delivery charge. It influences deliverymen to deliver products in harsh weather or national emergencies.
This feature is also beneficial for the admin. When deliverymen receive more delivery fees, the admin earns more commission from them.
Guest Checkout & Order Tracking
Customers can now order products without logging in to the system. This means users don't have to create an account to complete a checkout process. Now, customers can add products to their carts, set up delivery details and simply complete the purchase. This feature fastens the checkout process and reduces the cart abandonment rate, as not all customers choose to create accounts.

In this latest update, guest customers can also track their orders using their phone numbers and order IDs.
Manual/Offline Payment
Offline Payment allows customers to use external payment methods. This means stores can accept payments via third-party payment modules outside the 6amMart system.

First, the admin needs to add payment information and placeholders requiring customer information for stores.
After payment, customers need to use those transaction details while placing orders.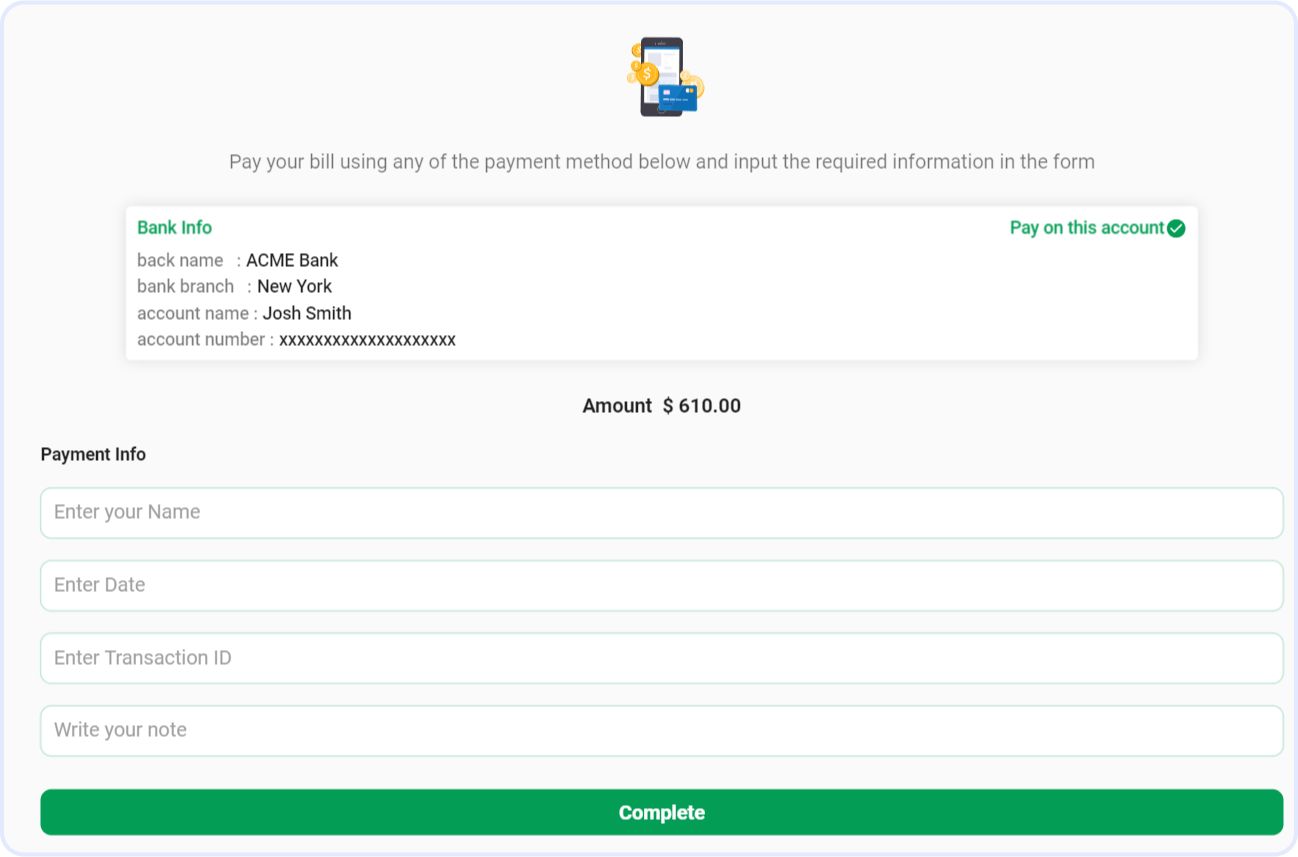 Cross-Platform Cart Sync
From the 6amMart V2.4, customers can check their cart from any browser and platform. Previously, it was only limited to one browser. When a customer used to log in to his/her account and open a cart, the cart used to become empty. But in the new update, the cart is now synced with the database. So that customers can have a seamless checkout experience across different platforms or browsers.
Medication for Common Conditions
There is a new section available in both the admin panel and websites of the Pharmacy Module named 'Common Conditions'. There are some common medical conditions that people often suffer from, such as fever, pain, diabetes, allergy and so on. For those, the admin can now add common condition names and medicines.
Customers can also see this section on the user app and websites. They can browse those common conditions and quickly buy medicines.

Deliveryman Live Tracking
From version 2.4, order delivery tracking has improved. The implementation of "Websocket" helps the admin to track deliverymen. It establishes a constant connection between a deliveryman and a server over a single TCP socket. Data can be transferred simultaneously when the connection gets established. In simple terms, order tracking becomes more accurate in this update.
Cross-zone Parcel Delivery
Now, parcel deliveries can be done through different zones. Previously, parcel deliveries were only restricted inside zones. But In the latest update version 2.4, the admin can now send parcel deliveries from one zone to another.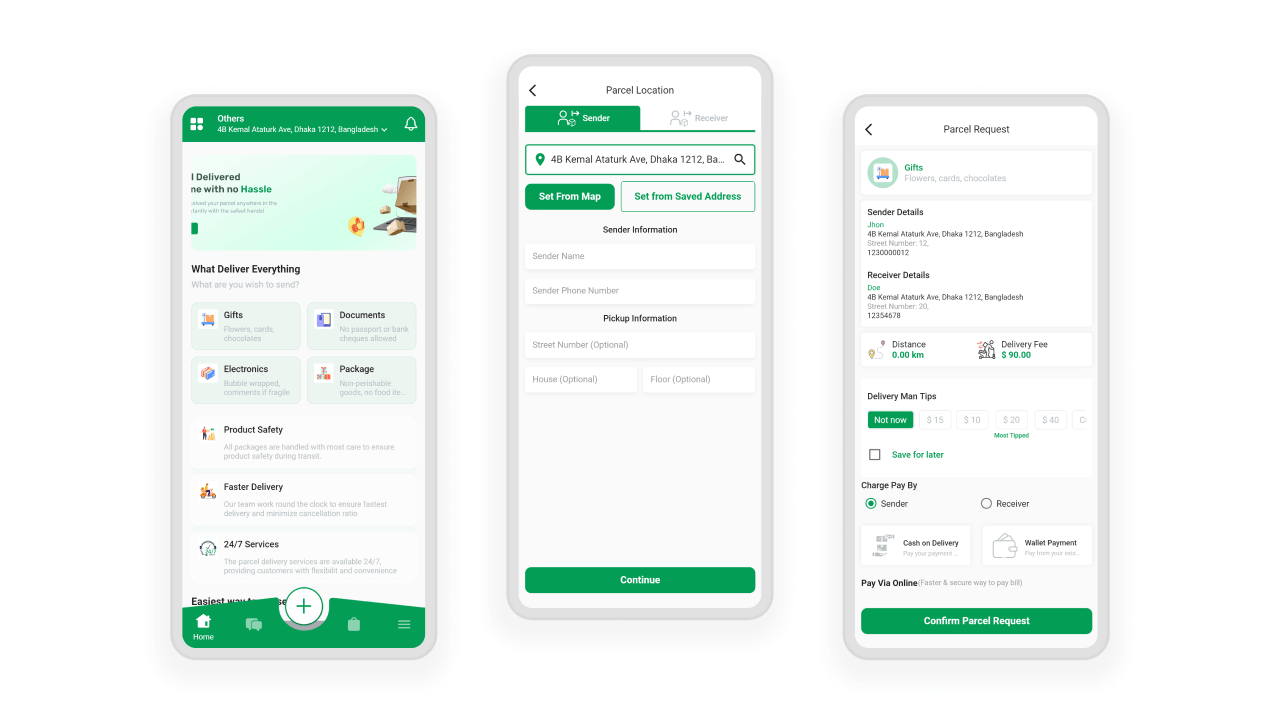 Store Banner for Store Owners
In the store panel, there is a new banner section available. Stores can add their preferred banners from the store panel. They need to add the banner title, a redirection link and an image (ratio 3:1). They can change any existing banner's status on or off also.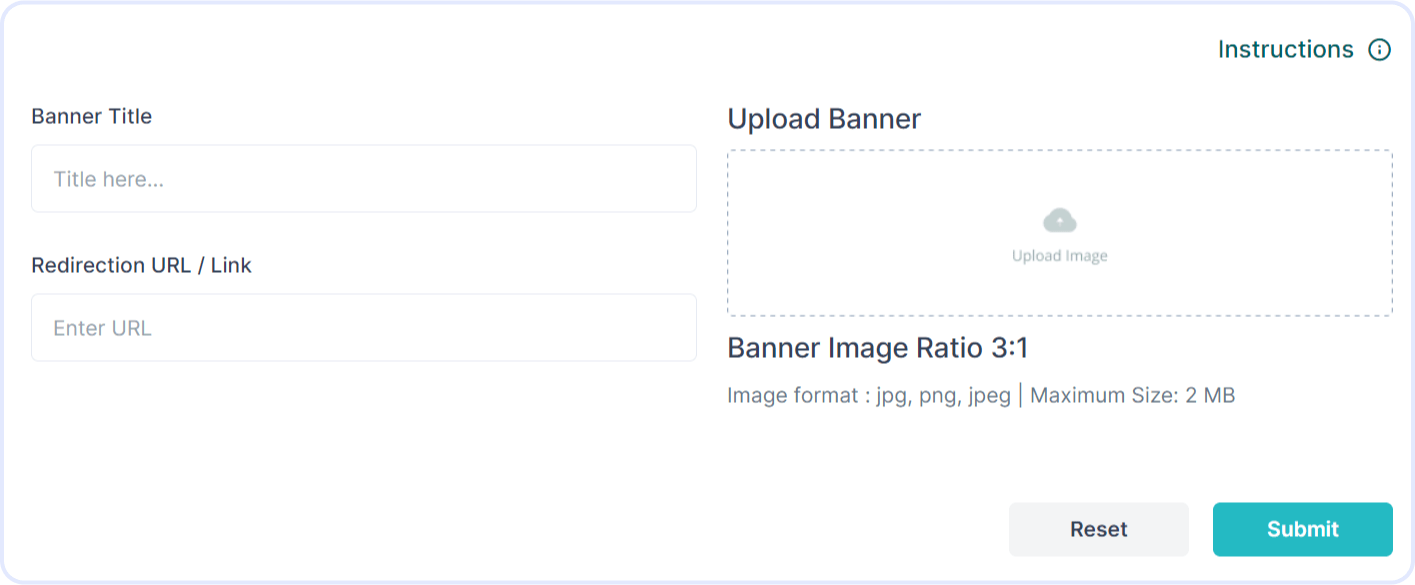 This feature helps to promote stores and attract more customers while making unique store banners that stand out. These banners will be visible to customers when they visit a store.
Other Improvements
Apart from excellent features, many small bug fixes and improvements have also been implemented. All apps are now compatible with the Flutter version 3.13.8.
That's all for today. Follow us for more latest release updates and information. Stay tuned till next time.